By Dan Larsson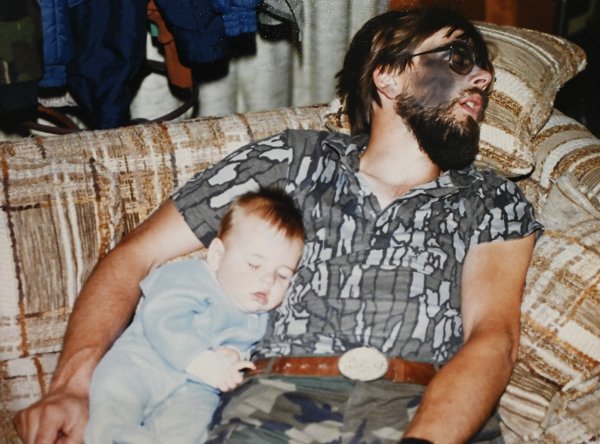 One evening, Dad and Mom cut up a deer on the kitchen table. I was only a few months old and crawling. They realized that I was out of sight and went looking for me. I had found a deer bone, drug it behind the couch, and was chewing on it. I cut my teeth on hunting. That couch is pictured here and still resides in my house.
I picked myself off the ground and looked down at the battered Remington. We knew the moss on the boulder field was slick, and I was trying to be careful. Even so, a misstep from the-boy-with-the-rifle ended up bashing the Leupold scope on a rock. The glass in the bell was fine, but the tube was royally smashed. Dad heard the commotion and turned to find me, his son, with that uh-oh look. I can only imagine what he was thinking and feeling. We had one rifle and were in a different country on a father/son caribou trip with a bunch of other guys and their young hunters. I don't remember any frustrated comments, but I'm sure there were some. What had I done? What do we do now?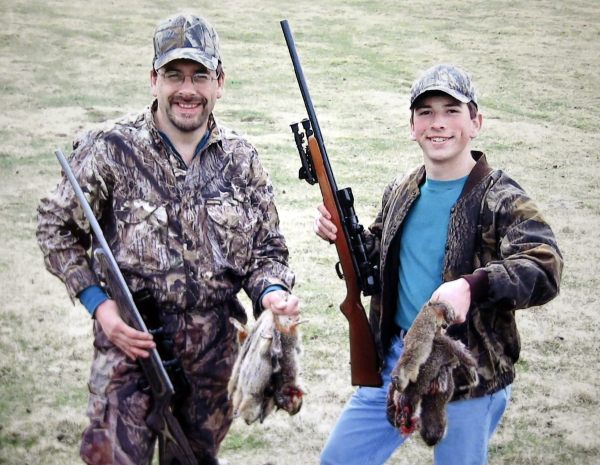 Dad always knows what to do. To this day, I seek him out for life's most important decisions. He inspected the model 7 in 7mm-08 Remington. Our favorite rifle seemed to be okay despite the scope situation. He picked another mossy rock at 30 yards and took a few shots. I love the color a Barnes copper bullet makes on a rock. He adjusted the rifle to hit rock center, and we continued to hunt.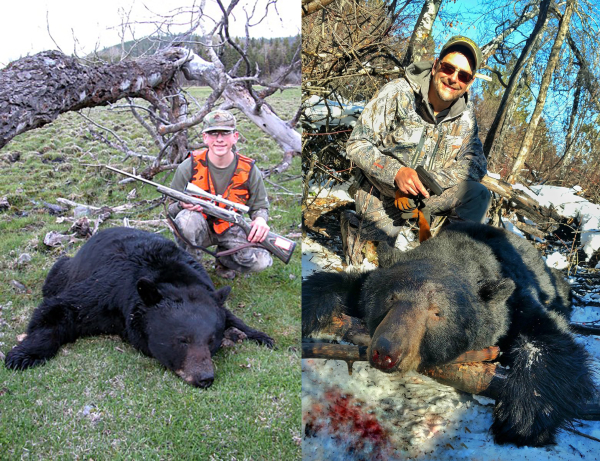 Dan and his father covered each other as they approached their 7' bears, 15 years apart.
It was quite an experience. It rained and rained. We sat under a small tarp at the edge of the lake and watched the water rise an inch as we talked and read Louis Lamour. The hunting was relatively poor. We had missed the migration and there were very few caribou around. The next day we were hunting the rimrock above the lakeshore. A lone caribou cow walked out at 260 yards below us. He threw his pack over a rock, saw I was settled over it, and told me to hold a little windage. One perfect shot, and she was down. He put that entire caribou in his pack frame. The meat, head, and hide were sticking out as he picked it up and walked off with it. Wow, I was impressed!
A couple of years later, I was sitting up against the dead cow elk waiting for dad to return. She was warm, and I was not. The wind was swirling the snow as I'd never seen before. When he returned with my uncle and the sled, I was missing. He still talks about how the snow had drifted over the elk and me, and he couldn't figure out where I was.
The late-season elk hunt in Gardiner MT was a cold and crazy time to be out on the flats below the mountain. The wind blew a foot of snow off the mountain and right across us. It was amazing. I was probably 16 at the time and was just learning to hunt. A small herd of cows came across the rolling hills 300 yards from us. Dad had me slide my left-handed Ruger, chambered in 270 Win, over my pack for a rest. We picked a large cow, and he had me hold the crosshairs on her rump. I believe I shot four times, and three of the bullets went through her boiler room.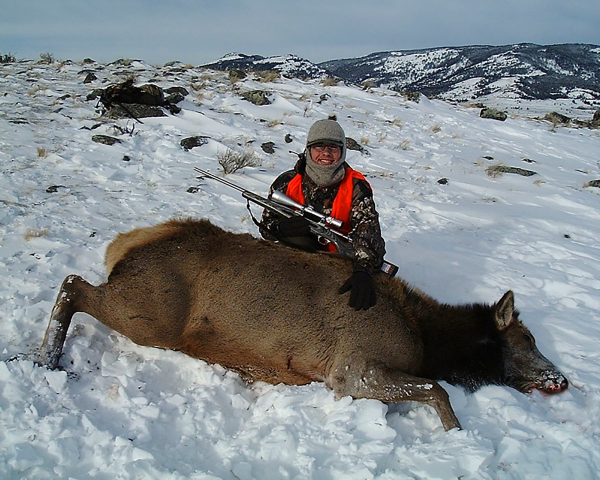 I've always wanted to hunt like dad. When I was a kid, I remembered our camo-covered photo album. I poured over his hunting exploits constantly. I lived on the stories he told. He drew a big horn license when I was seven years old. He told me of the shot, the ram dislodging on the slope and almost rolling over him, and the rattlesnake in the trail on the pack out. He told me of the bear that charged him and took two Marlin 45-70 shots to stop and kill. The big whitetail buck he had patterned, only to have it poached the night before the bow season opened. The day he gutted the doe in 3 ½ minutes because it was 20 something degrees below zero. He was my hero. I am quoted to this day, "Danny, do what daddy do."
Dad was with me when I shot my 1st buck. A large fork horn muley. The following year, on that same ridge, he watched me pray and spray bullets from an antique Winchester 32 Special at a coyote. I still crack up at his comment, "well, he's headed for a new zip code." He covered me as I approached my 1st bear at 16 years old. At 30, I covered him as he shot a 7-foot bear, in a brush patch, on a snowy day, with a 9mm Glock. These experiences over the years have formed us into the best of friends. He taught me how to hunt. He taught me about life. He taught me how to think through and approach a situation. He gave me advice about college and how to treat my future wife. We've been married for ten happy years and 0 unhappy years. All kids need dads. I am grateful the Lord gave me Andy Larsson as my father.
We still hunt together when we can. I'm his preferred meat packer and hunting buddy. He makes me want to do everything I can to build this same kind of relationship with my son. Thus far, my son and daughters are crazy about hunting like their dad. I try to tell them stories…many of which are or include the stories I grew up on.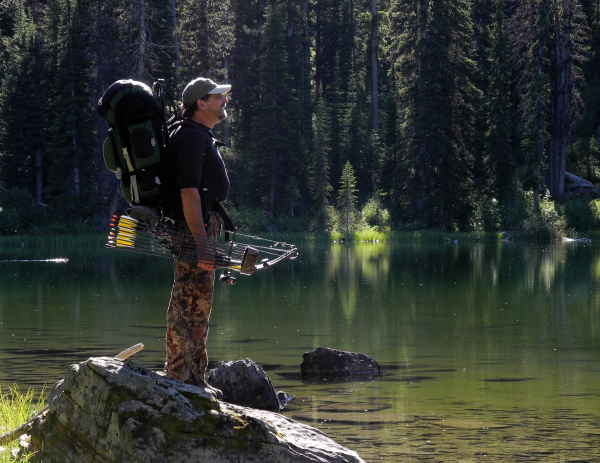 Thank you for the love of hunting, the relationship it formed between us, and the legacy I get to share with my kids. Happy Father's Day, Dad.