The Voice of Leadership Panel is an appointed group of outdoor industry leaders who have volunteered to contribute their voices on crucial hunting and outdoor recreation issues to inform, inspire, and educate participants within our community.
Ryan Brown - Executive Director, Virginia Department of Wildlife Resources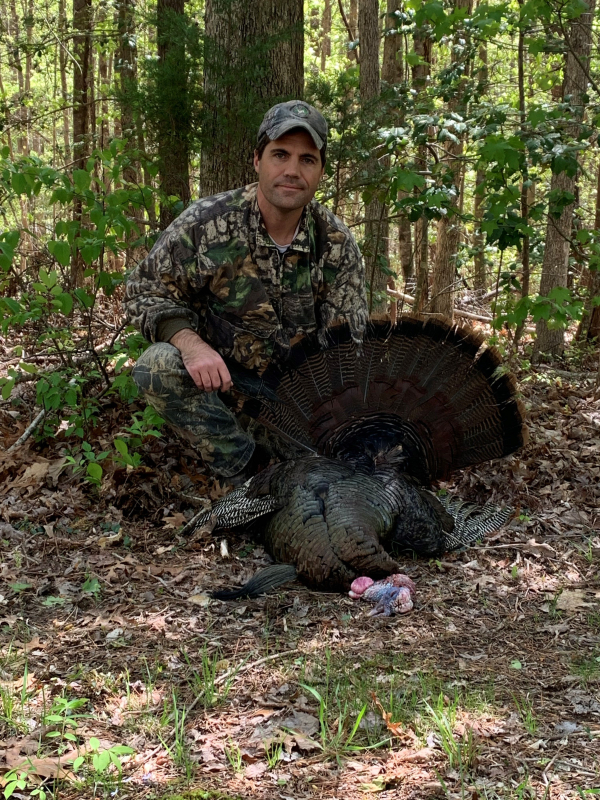 Ryan Brown is the Executive Director of the Virginia Department of Wildlife Resources. An avid hunter, angler, and outdoorsman, he grew up on a family farm in central Virginia and still lives in a rural part of the state. Throughout his career, Ryan has represented Virginia's other natural resource agencies with the Virginia Office of the Attorney General, served on the Board of Game and Inland Fisheries, and worked in the Director's Office of the Virginia Department of Conservation and Recreation. During his tenure as Director of DWR, the agency has undergone a renaming to enhance name recognition and outreach, focused on significant improvements in the agency's law enforcement division to better serve the hunting and fishing public, developed the state's first modern elk hunt, expanded its relevancy efforts, and undertaken significant conservation initiatives and acquisitions. He currently serves as co-Chair of the Association of Fish and Wildlife Agencies' International Relations Committee and is Secretary/Treasurer of the Southeastern Association of Fish and Wildlife Agencies. Ryan graduated magna cum laude from the T.C. Williams School of Law at the University of Richmond, where he was a John Marshall Scholar and a Robert Merhige Fellow of Environmental Law.
John Miller - Founder and Director, Association of African American Sportsmen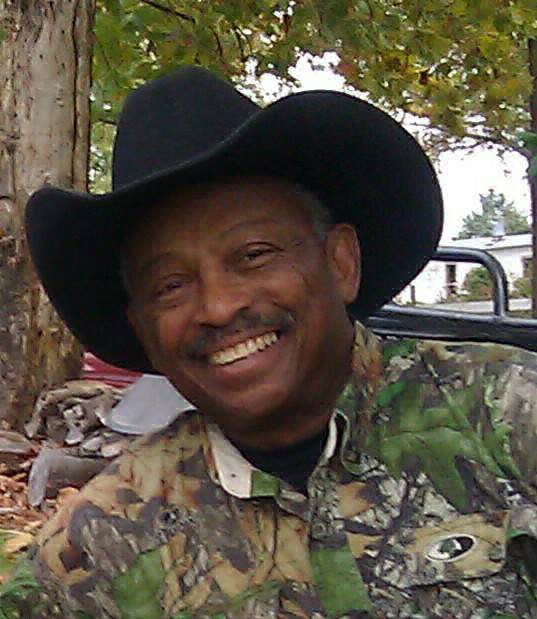 Graduated Phyllis Wheatley High School 1966
U.S. Navy - 2/66-8/89
TWA Co-chair Membership Committee 2005-2006
Founder - Association of African American Sportsmen - 2008/ present
Advisory Board Texas Youth Hunting Program 2007 to present
Director - Texas Wildlife Assoc. 2005 - 2020
Texas Wild Assoc. Executive Board - 2012- 2014
Lead hunt master TYHP - 2005 - Present
Life Member Houston Rodeo
Member - Wheeler Ave. Baptist Church
Courtney Nicolson - Associate Director Marketing & Communications, Sportsmen's Alliance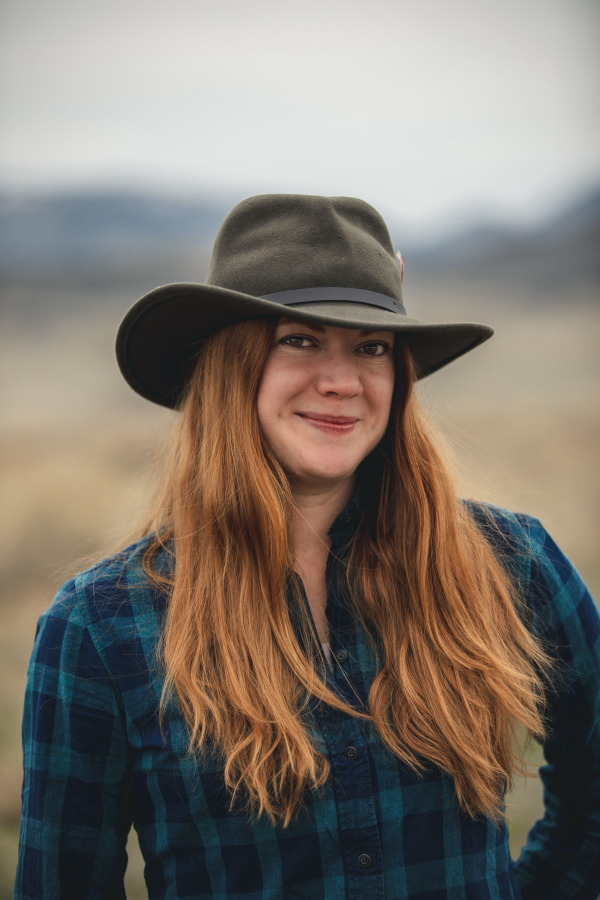 Courtney Nicolson is an outdoor industry media & marketing professional with 12+ years of experience in the hook & bullet sector. Her career has spanned from television production with Sportsman Channel and Outdoor Channel to sales with Hunt to Eat apparel to writing for major publications such as Wildfowl Magazine. She currently serves as the Associate Director of Marketing & Communications with Sportsmen's Alliance, an NGO founded in 1978. Volunteering and mentorship are at the core of what she stands for and she has been a Hunter Education instructor for 5+ years and a mentor with organizations like Sisterhood of the Outdoors. Courtney lives in Rhode Island and spends her free time fishing and farming in the summer and chasing grouse and woodcock in the fall.
Amy Ray - President and CEO - The Sisterhood of the Outdoors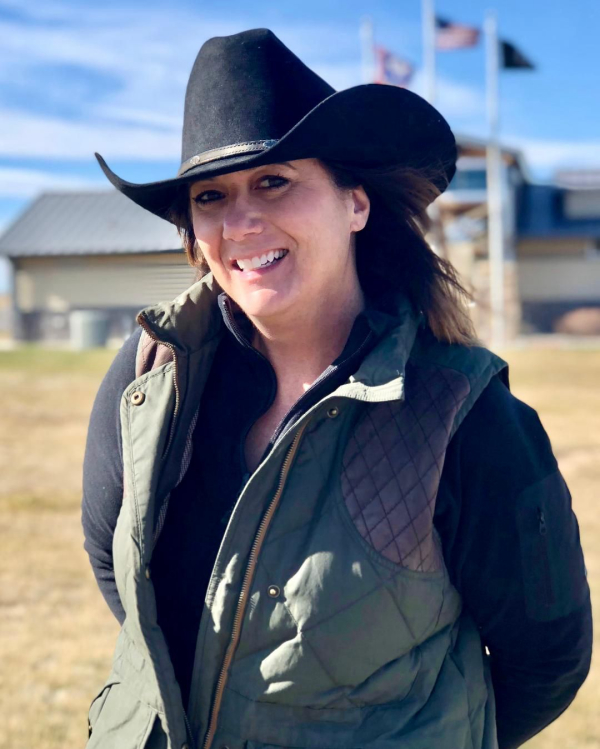 Amy Ray is the President and CEO of The Sisterhood of The Outdoors, a company dedicated to creating opportunities for women to hunt, fish, and learn to shoot. Her vision is to provide meaningful opportunities for women in all outdoor and shooting sports and to increase the number of new women introduced to these sports. Under Amy's direction, the company has improved its reach to women all over the US who are interested in learning more about hunting, fishing, and shooting. She has a dedicated group of professional field staff, many of which are licensed instructors, outfitters and guides who are dedicated to promoting the mission of Sisterhood Outdoors. Amy is an NRA-certified pistol instructor, a member of the NRA, a prostaff shooter for Shoot Like A Girl, a life member of the Rocky Mountain Elk Foundation, and on the Advisory board of Freedom Hunters. Amy also writes for Women's Outdoor News. Since 2010 Sisterhood Outdoors has grown every year and creates more than 150opportunities for women to connect outdoors. Through her leadership and staff development, the Sisterhood of The Outdoors has become number one in the industry for women to join in on the outdoor fun and book hunting, fishing, and shooting adventures. The partner programming she creates offers partners an opportunity to place gear into the hands of her guest. Creating new buyers for gear and building brand loyalty through personal interactions if her goal. Amy is an avid hunter and shooter. She enjoys encouraging and mentoring women in the outdoors and aims to increase the opportunities and access to women to enjoy sports outdoors.
Jason Rounsaville - Executive Director, The Pope and Young Club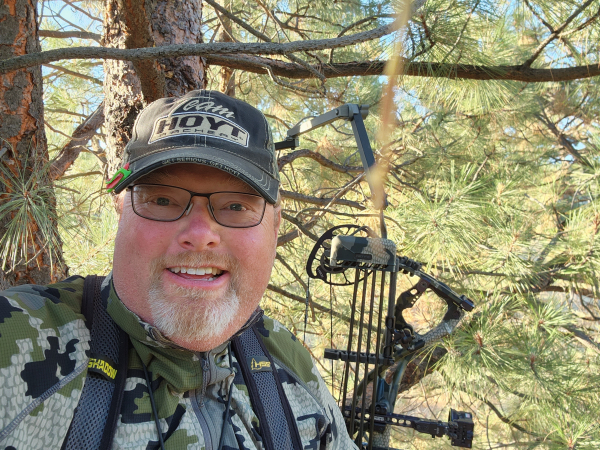 Jason Rounsaville grew up in Western Oregon. His love of hunting and the outdoors led him to the Wildlife Science program at Oregon State University, where he received his degree. He worked in the Western US and Canada before settling for a business management career. Hunting and fishing have always been at the core of his world. He has been fortunate to hunt across North America and enjoy several trips abroad. He kept close ties to the outdoors and conservation during his business career. He spent 14 years as a volunteer and 16 years on staff with Ducks Unlimited before coming on board as the Executive Director of Pope and Young in 2018.
Since arriving at Pope and Young, Jason has worked closely with the Board of Directors to re-focus and re-energize the organization. Their dedication to the three pillars of Preserve, Promote and Protect bowhunting keeps Pope and Young the leader in the industry and the voice of today's bowhunter.
Luke Thorkildsen - Board Member, The Mule Deer Foundation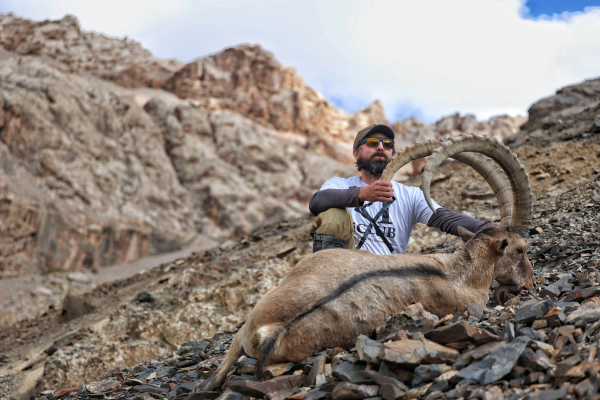 Luke Thorkildsenis the Vice President of Sales, Marketing, and Product Development at Weatherby. He also serves on the Board of Directors for the Mule Deer Foundation. He's made a great career in the outdoor industry working with some amazing brands. He was the VP of Sales, Marketing, and Product Development at Walther Arms, Product Development at Bear Archery and Director of Product Management at Coleman the Outdoor Company. Luke is an avid adventurer. He loves spending time in the outdoors with his wife of 19 years and his 4 kids. When he's not at the range or hunting you can find him up in the mountains on a motorcycle exploring trails or riding hard enduro. He's passionate about the outdoor industry and loves getting people involved.
Alternate
Ryan Hoover, Director, Handgun Hunters International, LLC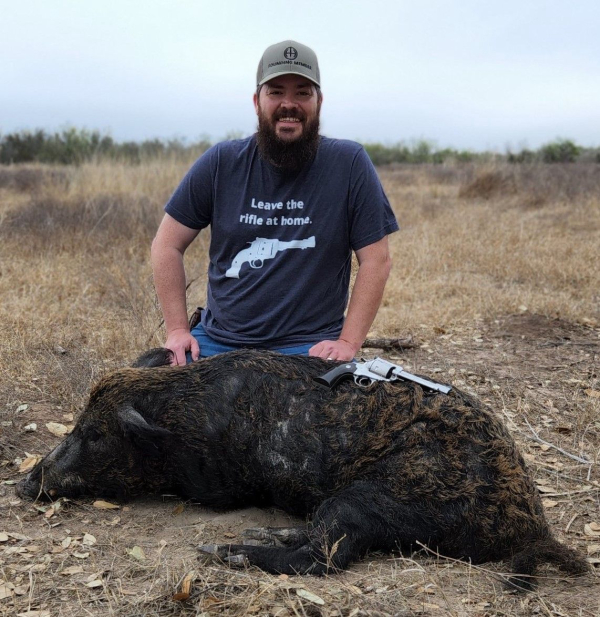 Ryan Hoover is the director of Handgun Hunters International (HHI), where he passionately works to spread the word about the benefits of hunting with a handgun. HHI is a valuable resource for handgun hunters of all experience levels using giveaways, a well-moderated forum, and upcoming instructional media. Through a series of deeply personal experiences, Ryan has come to believe that hunting with a handgun is a ton of fun and can improve your life by overcoming its challenges. He is always keen to find new hunters who want to try hunting with a handgun and to help them get started. His background includes serving as a US Navy firearms instructor and 15 years as a custom gun builder. He is also involved in issues regarding gun safety for families, nose-to-tail use of game meat, and hunting as a therapy for various mental health issues. He can be reached at: ryan@handgunhuntersinternational.com.
Facilitators