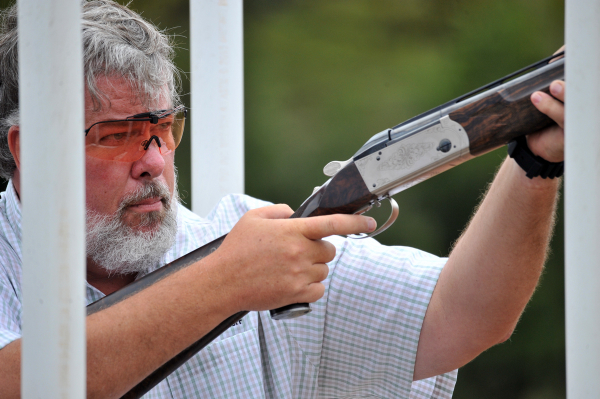 Through hard work and dedication to their game, five Team Krieghoff members have earned a spot on the NSCA USA Sporting Clays Team. Selection to the NSCA USA Sporting Clays Team signifies the highest honor an NSCA member can earn and distinguishes each shooter as the best in either Sporting or FITASC.
Team Krieghoff members Braxton Oliver and Kevin DeMichiel join the Senior Sporting Team. Braxton's notable 2020 highlights include winning the North Carolina State Sporting Clays Champion title and top placement in Regional competition.
Kevin DeMichiel, a well-known powerhouse in the game, anchors the Sporting Team with his experience and expertise. Legendary Sporting Clays competitor Will Fennell joins the Veteran Sporting Team.
Grand Slam FITASC Champions Gebben Miles and Karen Shedd join the Senior FITASC and Lady FITASC Teams respectively. Leading the Lady FITASC Team as Captain, Karen set the bar high in only her second year in competition. Making an impressive return to the game after a brief hiatus to study abroad, Gebben holds the second position on the Senior FITASC Team.
USA Sporting Clays Team selection brings an additional honor of representing both the National Sporting Clays Association and the United States in international competition. Each team member will travel to England to compete in the World English and to Hungary for the World FITASC championships.
Krieghoff congratulates our shooters for achieving this impressive milestone and wishes the entire NSCA USA Sporting Clays Team the best of luck.
About Krieghoff International
Dieter Krieghoff, fourth generation of the Krieghoff gunmaking family, established Krieghoff International, Inc. in the United States in 1986. Originally founded as a European hunting gun manufacturer in 1886, Krieghoff has evolved into one of the top names worldwide in competition and field shotguns, as well as hunting rifles. With a reputation for reliability, longevity and outstanding customer service, Krieghoff firearms are the choice of champions. Located in Ottsville, PA, Krieghoff is the sole importer and main service center in North America. For more information visit www.krieghoff.com or email marketing@krieghoff.com