An Eastern Shore long-term field test of GPO Optics and Wildlife Research's scent control products on Maryland Whitetails
By Bob Houlihan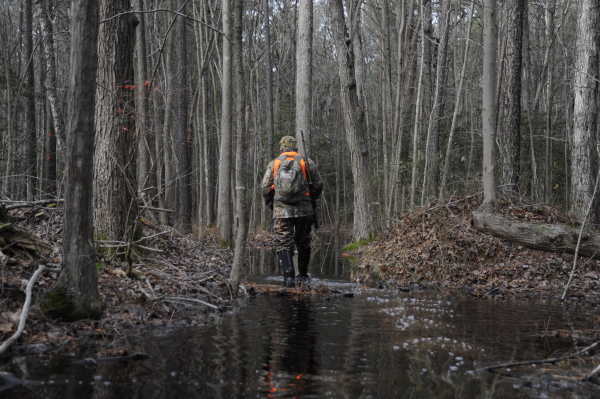 Photo by Connor Houlihan
Stink
I live on the beautiful Eastern Shore of Maryland and have the privilege of hunting a gorgeous waterfront 500-acre farm in Talbot county. We've got world-class Whitetail, turkey, and waterfowl. Thankfully the guys on my lease and other surrounding landowners are invested in managing a healthy deer population. Most bucks taken are in the 140-class or higher, and we shoot a lot of does to manage the population and help limit crop damage.
Deer processing has become a severe challenge. I've had to change the way that I approach it entirely. Rubberized shoulder gloves and a mask, and a face shield are a must while field dressing. I love deer hunting, but I'd prefer it didn't kill me.
Kill me? Why?
Like everything else in 2020, this hunting season started weird. In June, I worked in my backyard and got bit by a small tick with a white dot on its back. I didn't think much of it, as I live in the country, and ticks are a part of life—Fast-forward two weeks when my wife and I sat down to a nice steak dinner at home. About four hours later, the hives started. Another hour later, I went into anaphylaxis. The tick bite had given me a relatively unknown condition called Alpha-Gal Syndrome, a severe red meat allergy. After seeing an allergist and getting tested, my numbers were through the roof. Anything food-wise that comes from a mammal, such as beef, pork, veal, and venison, is out for me, possibly for life. Even dairy and I love me some cheese. My wife and I discussed what I was going to do about hunting. There was no way I was giving up deer hunting because it's too much a part of my life. My son, friends, and coworkers are the big winners in this situation. They get full freezers and even get the tenderloins now. If I have more than I can give to a family this year, I'll donate to Farmers & Hunters Feed the Hungry.
Like I said, I'm not going to stop hunting, and hunting mature, educated Whitetails is hard. We have a ton of mature deer on our property, and mature deer are smart deer with really powerful noses. I can't tell you the number of times I've watched a big nanny doe stand just out of range eyeballing me, stomping and blowing. Perfect wind, good scent control, but somehow those big girls know.
I hunt hard throughout the season, and I've learned over the years that one of the most important aspects of getting a chance to harvest a deer is scent control. You can have the best crossbow or gun, but if the deer can smell you, you'll never get a chance to pull the trigger.
I've tried hundreds of different products over the years for scent control but have always ended up coming back to Wildlife Research Center's line of products. They've got it all.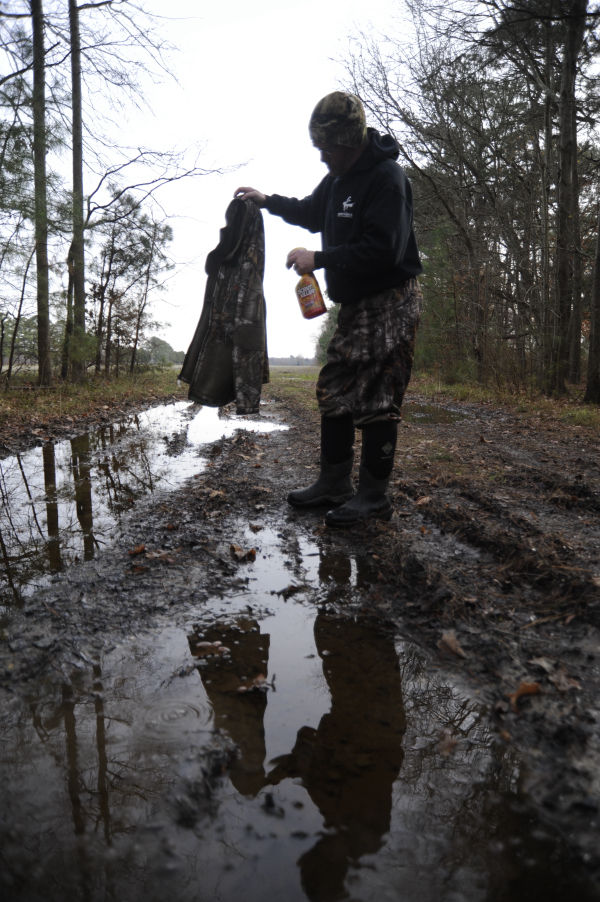 Scent control starts at home, not just in the woods. I begin with scent-free laundry detergent and dryer sheets. It's not just your hunting clothes, but everything. Socks, undies, hats, gloves, even the backpack you carry into the woods. And don't forget bath towels. You don't want to re-stink yourself with spring fresh fabric softener after using scent-free shampoo and soap in the shower. After the shower, I use scent-free deodorant and always make sure to brush my teeth. Human mouths stink!
I store my hunting gear in airtight containers with Scent Killer No Zone Tote Tamers that absorb moisture and odor and wait to get dressed at my hunting spot so I don't pick up stray odors from my truck. Before I head into the woods, I spray a final application of scent killer on my boots and outer clothes and give the bottom of my boots a squirt of earth smell masking scent to help cover anything I pick up on the walk-in.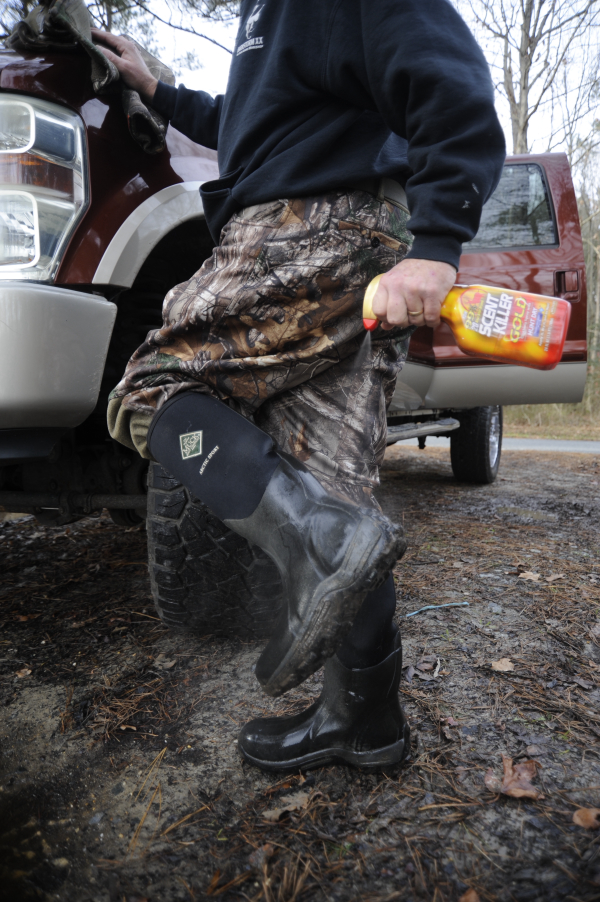 Am I a little obsessive? Yup. But I want to make sure that I take advantage of every possible tool and trick I've got available to help me connect with a deer.
I was able to harvest a beautiful 9-point buck that came in directly downwind of me because I put in a little extra time and effort with my scent control. It's worth it.
Glass
I have a confession to make. I'm cheap. There, I said it. If I can buy something used or get a hand me down, I'm all in. So, for years, I've been using a 20-year-old pair of cheap binoculars while I hunt and scout. They've got the job done, but I never realized what I was missing until I had the opportunity to test out a pair of GPO Passion HD 8x42 binoculars.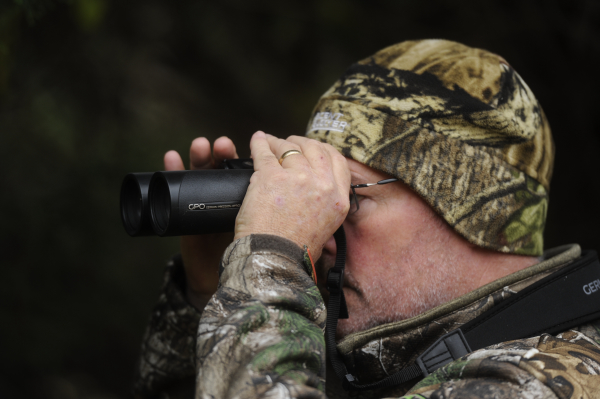 Right out of the box, these binocs impressed me. Solidly built, but not heavy. Well-armored, but not bulky. GPO paid a lot of attention to the fit and finish. They come with a hard clamshell zipper case, straps for both the binoculars and case, and front and rear covers.
The eye-cups are comfortable and have three different settings for eye relief. The focus is smooth as silk.
I never really understood what I was missing until I sat down in my blind and put these things to the test. It was like seeing a whole different set of woods. The first thing that struck me was their light gathering ability. I rarely bothered even to pull up my cheapos before the sun was fully up because they didn't work. These damn things almost see in the dark! I was able to see deer moving a full 20-30 minutes earlier than I had been. The image clarity and sharpness are impressive thanks to GPO's Double HD Glass and GPObright lens coating technology.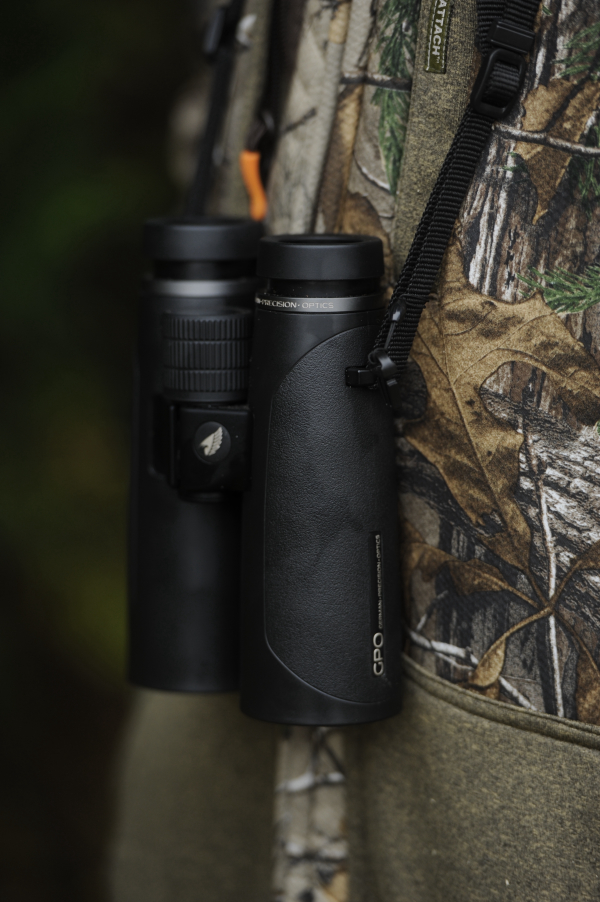 Over the last two months, I have been amazed at the level of detail I was able to see on deer moving significantly further than before. Pretty cool to be able to see stickers and kickers from far away! Being able to identify shooter bucks better sooner has made an enormous difference in my hunts.
During the rut, I was sometimes hunting dark to dark, glassing my woods the entire time, but experienced no eye strain or fatigue. These things are comfortable and in a year that has been non-stop raining, waterproof and fog-proof.
Good glass makes a difference now if I can get my lovely wife to buy me these for Christmas.