By Bret Collier, Professor of Wildlife Ecology
School of Renewable Natural Resources
Louisiana State University
Wildlife ecology and management programs exist at universities across the United States. However, when I walked into my senior-level Wildlife Management Techniques class and outlined the Collegiate New Hunter Program, our students realized that their fall semester at Louisiana State University will be one for the ages.
This year, we are pleased to welcome you to the Collegiate Rookie Series. Envisioned by the Hunting Wire, the Collegiate Rookie Series is supported by Benelli USA, Ducks Unlimited, Delta Waterfowl, Barnett Crossbows, Nomad Outdoors, the Dallas Safari Club, and a host of mentors.
"When I learned about their New Hunter program, it seemed like a perfect fit for our "Rookie" series we started last year," said Jay Pinsky, editor, The Hunting Wire. "While LSU's program focuses on college students, its reach exceeds the classroom because the student's parents, friends, and anyone they interact with benefit from this program. The formula LSU uses can and probably should be applied nationally as a successful, inclusive method to introduce anyone to hunting and shooting sports properly. The Hunting Wire is excited to work with the Tigers!"
Kevin Ringelman, Dr. Luke Laborde, and I here at LSU are excited to have the unique opportunity for LSU to collaborate with the Hunting Wire on the Rookie Series to build upon our Collegiate New Hunter program. As readers of the Hunting Wire know, training future wildlife managers in the science, management, ethics, and conservation need that underlie our hunting community is paramount to the long-term success of the North American Model of Wildlife Conservation.
Kevin, Luke, and I have for the last decade been supporting the education and training of students in wildlife conservation, policy, and management, as well as helping them understand how hunting is one of the pillars supporting wildlife conservation in the United States. We all believe that wildlife conservation decisions are best made by those who understand the best decision and why.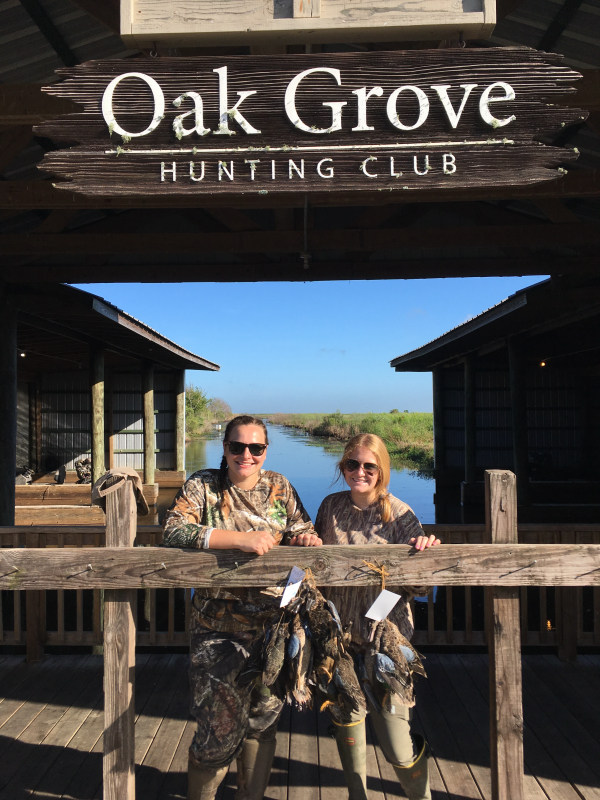 So, why do we spend time linking hunting with academics here at LSU? We feel that education on hunting and its role in wildlife conservation is regularly integrated into the coursework of our wildlife ecology and management students. But providing an opportunity to become an active practitioner of hunting is, and remains, missing from the collegiate wildlife conservation educational system.
Knowledge hinges on education and opportunity. Our objective with the Hunting Wire Rookie Series is to ensure our students enter the conservation career field with the appropriate knowledge to make management and policy decisions which our constituency, in this case, the hunting recreationists, know are defined and supported by science.
LSU has been a national leader in developing collegiate opportunities to transition new hunters into our hunting fraternity. I don't know if the appropriate term for what we do is maybe collegiate hunting recruitment with scientific training and social engagement. Still, our longstanding program represents a training ground for the next generation of wildlife stewards, and we think that hunting engagement must be on the table to be a good steward of the wildlife resource.
Thus, the Hunting Wire and LSU have planned a great fall and spring season. We will be providing our students with a host of hunting and conservation education activities. We will chase waterfowl during the early teal season through big ducks in January here in Louisiana with our friends at Duck Unlimited and Delta Waterfowl. We will also sit on the stand with the Barnett Crossbow team and friends from the Dallas Safari Club and integrate a host of new mentors from the wildlife conservation spectrum to help us train new hunters as part of the Rookie Series.
I hope you will follow our regular updates on the Collegiate Rookie Series on the Hunting Wire and catch up with us on social media. Of course, anyone interested in the longstanding Collegiate New Hunter Program at LSU, please contact me directly at the contact info below.
Looking forward to a great fall season creating new hunters,

Bret Collier
Professor of Wildlife Ecology
School of Renewable Natural Resources
Louisiana State University
bret@lsu.edu
@drshortspur (Twitter and Instagram)