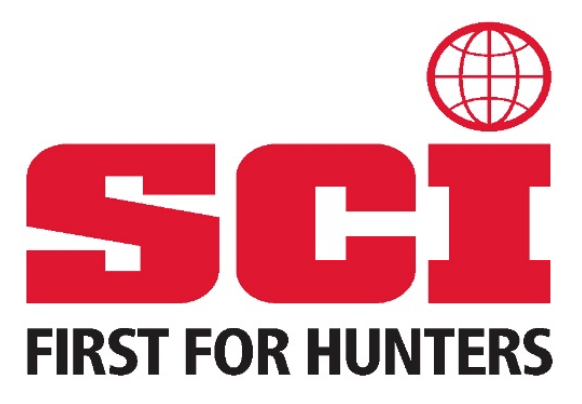 Who is SCI and Why Hunters Everywhere Should Care
For 50 years, Safari Club International (SCI) has led the fight to defend hunting and wildlife conservation worldwide. With 180 membership chapters around the world and a legal advocacy team based in Washington, DC, SCI is uniquely positioned to champion the freedom to hunt everywhere. No other hunting-based organization has the reach, influence, legal know-how and track record of SCI. Whether it's hunting doves, deer or Cape buffalo, SCI has and will continue to defend your right to hunt, while also funding conservation projects for the species you love.
A Leader in Hunter Advocacy
Safari Club International is headquartered in Washington, D.C., just blocks from the United States Capitol, which means SCI is perfectly positioned to build effective relationships with Congressional leaders and federal agencies on behalf of the hunting community. SCI employs a full-time staff solely dedicated to monitoring legislative issues that affect hunters and wildlife conservation on a global scale. But SCI isn't just active at the federal level of government; we have a political presence in all 50 states as well, be it through our chapters or our Government Affairs staff. SCI has established a deep network of connections with pro-sportsmen elected leaders throughout the country thanks to collaboration with individual state sportsmen's caucuses. So, we have all the connections to defend hunters and the outdoor lifestyle.
One of the few hunting or conservation organizations with an in-house legal staff, SCI's premier legal team specializes in hunting and wildlife conservation litigation. The attorneys of SCI's Government Affairs Department have represented SCI and SCI members as a whole in district and federal courts throughout the country. And with our international chapters and conservation partners in Europe, Asia, Africa, South America, and the Pacific Rim, SCI defends your freedom to hunt no matter what, where, or how you hunt. Some examples of our most recent advocacy include:
A Leader in Worldwide Conservation
When it comes to conservation, SCI Foundation, our 501(c)(3) nonprofit, funds and directs worldwide programs dedicated to wildlife conservation and outdoor education. SCI Foundation (SCIF) ensures that the best available science is used in wildlife policy and management in North America and abroad. SCIF's many projects demonstrate the constructive role that hunting, and hunters play in conserving biodiversity around the world. The organization is "First for Wildlife," investing millions of dollars into wildlife conservation and education every year. SCIF's Conservation Department partners with national, state and provincial governments, university researchers, and conservation non-governmental organizations to complete wildlife research and management projects worldwide. Since 2000, we have put over $70 million in hunter dollars to work on over 100 conservation projects in 30 countries. Some of our programs include:
North America
Africa
Asia
Hosts of the World's Premier Hunting Show
For 50 years, SCI has hosted the original worldwide international hunters' show. Considered the "Ultimate Sportsmen's Market," the SCI Annual Convention showcases hunting opportunities from six continents, alongside world-class taxidermy, wildlife art, firearms and all things hunting. Our convention brings hunters from around the globe together with hunting operators and manufacturers. The SCI show is often the platform where manufacturers introduce and demonstrate new products directly to consumers.
With more than 1,000 exhibitors, hunters can find anything they need or dream about at the SCI convention. The show also offers dozens of educational seminars and opportunities to meet hunting celebrities. Several hundred hunts, fishing trips, firearms, works of art, jewelry and other items and services are offered at our live and silent auctions, helping us raise funds for hunter advocacy and conservation. The 2021 convention, to be held February 3-6 in Las Vegas, Nevada, will be the 50th anniversary of the SCI show, and the venue for our biggest celebration ever.
Worldwide Membership Base
SCI's advocacy and conservation work would not be possible without our global chapter network of nearly 50,000 members and 4 million affiliate members. SCI chapters are the backbone of our organization. Unlike with other organizations, SCI chapters are not subdivisions. They are freestanding corporations tied to SCI by a form of licensing. Chapters support SCI and SCI's mission through various fundraising efforts that contribute to SCI's advocacy and conservation efforts. However, chapters also have the freedom to conduct their own projects supporting local and international conservation, humanitarian/community development, and outdoor education. Together they perform the majority of SCI's on-the-ground work with our support and backup.
Chapters are the local face of this international organization. They are key when it comes to the success of membership recruitment and retention, often providing innovative ideas and best practices and playing a major role in raising funds for SCI.
To learn more about SCI, how you can benefit from our programs and how you can help defend hunting and support conservation in your preferred neck of the woods, visit the SCI website at www.safariclub.org or call 888-HUNT-SCI. We can also put you in touch with the SCI chapter nearest you. And don't miss our 50th Annual Convention in Las Vegas, February 3-6, 2021, where you can experience SCI first hand.